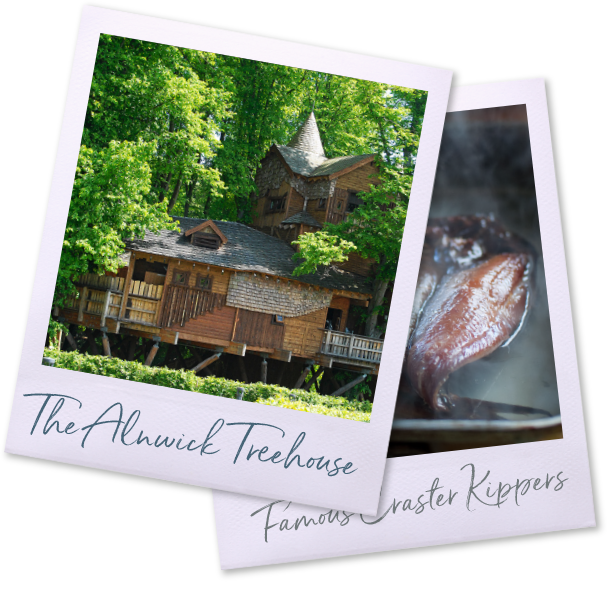 Whether it be a hearty Northumbrian breakfast, an indulgent afternoon tea with a glass of prosecco, or a stylish and intimate bistro dining experience as the lights go down at night, The Saltwater Cafe in the heart of the village is the place to be.
Just 3 miles away in Seahouses, you'll also find a large selection of chip shops, indian restaurants, pubs and an Italian, or slightly further afield in Bamburgh, there are some very good restaurants, perfect for a romantic evening meal or large family gathering. Seahouses Golf club also serve excellent food including breakfasts and first class Sunday lunches at the Bistro.
Just a few miles further north is Bamburgh, a beautiful coastal town in the heart of Northumberland, famous for its castle, coastlines, walking trails and eateries! 2018 Tourist award winners The Potted Lobster in Bamburgh, booking recommended and the Lindisfarne Inn in Beal.    
Seahouses Golf Club
Seahouses
Northumberland
NE68 7XT
Tel: 01665 720794
Distance: 1.9 miles
Bamburgh Castle Golf Club
The Wynding, Bamburgh
Northumberland
NE69 7DE
Tel: 01668 214378
Distance: 6.5 miles
Dunstanburgh Castle Golf Club
Golf House, Embleton
Alnwick, Northumberland
NE66 3XQ
Tel: 01665 576562
Distance: 6.7 miles
Alnmouth Golf Club
Foxton Hall, Foxton
Alnwick
NE66 3BE
Tel: 01665 830231
Distance: 15.2 miles
Alnwick Golf Club
Swansfield Park, Alnwick
Northumberland
NE66 1AB
Tel: 01665 602632
Distance: 16.1 miles

HAVE ANY QUESTIONS?
Please don't hesitate to get in touch, we want to make sure your stay in beautiful Northumberland is perfect, so if we can we're always here to help!